&nbsp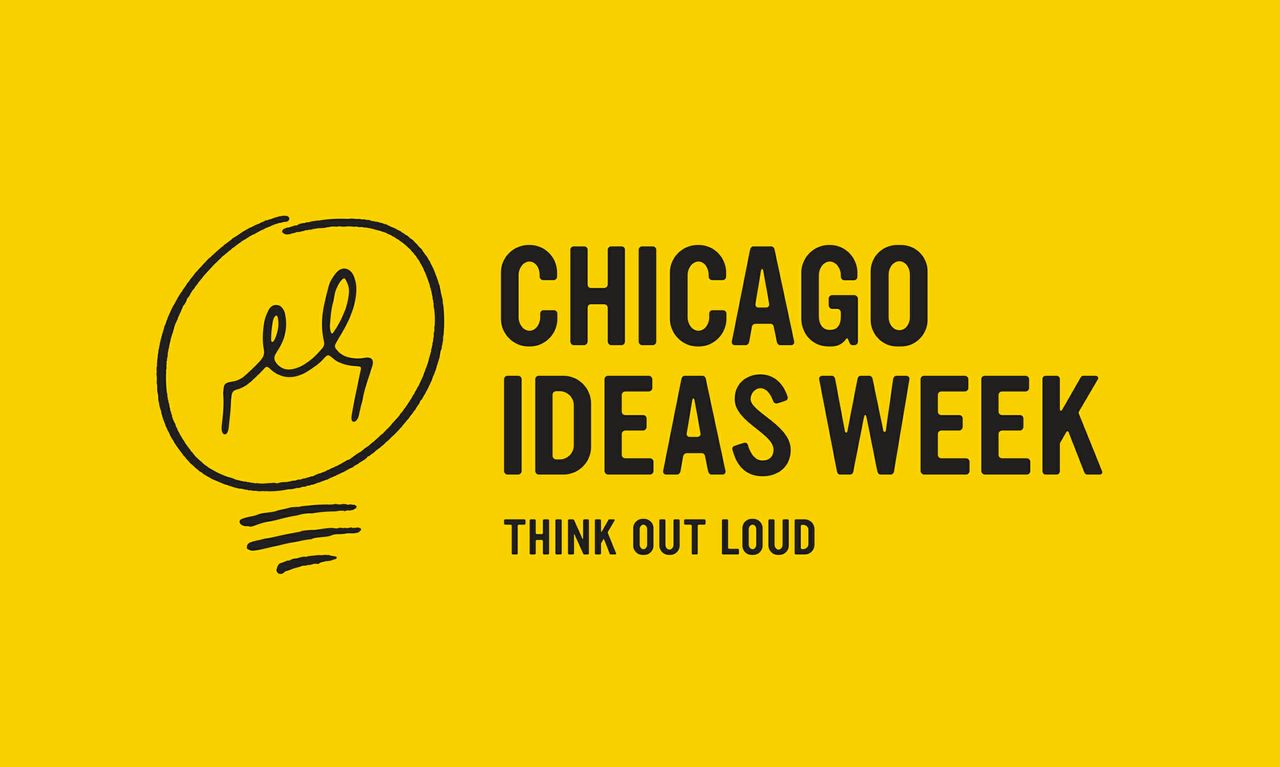 Entrepreneurship: Turning Points at Chicago Ideas Week
Last night, I attended my very first Chicago Ideas Week talk.
I was excited to learn about entrepreneurship, but—between you and I—Bethenny Frankel is my reality TV girl crush, and I had to see her. So, in addition to getting all sorts of inspired to keep growing my multitude of passion projects (Midwest Action, Friendsips, Square Yellow, Two Blondes and a Baby, QuoteFloat), I got to hear my girl talk!
The stage design inside the Cadillac Palace Theatre was incredible! There were so many bright pops of yellow and the CIW branding was on point. After a few introductions, Bethenny came out with Kim Simios of EY for a Q&A. Following was Will Packer, who led an energetic talk and encouraged his audience to remember who they're making movies, building products, and/or leading businesses for. Sam Zell wrapped up the evening with another Q&A led by Brad Keywell. Zell was a mentor to Keywell in his early thirties, and watching that dynamic play out on stage, of the "student" interviewing the mentor, was really incredible. Zell had a ton to say, all of it inspirational, and all of it relevant.
My biggest takeaway is that even though you want to add steps and make sense of the process of starting your own business or brand, it's impossible. Entrepreneurship is completely serendipitous, a succession of gut decisions, some good, some bad, some lucky. It's about being at the right place at the right time with the right people and finding enough value and having enough faith in your own ideas to not give up. I forget this sometimes, and this talk was my much needed reminder.
I had an excellent time, and I'm really looking forward to watching everyone else enjoy Chicago Ideas Week on Twitter while the week unfolds. Some highlights:
"I knew I was going to do something…people always want to wrap it in a bow. But it's a series of gut decisions." – @Bethenny #ChicagoIdeas

— Chicago Ideas (@chicagoideas) October 19, 2016
"You're an entrepreneur if it's never enough–you're just that kind of person." –Bethenny
"You have to find your way in" @Bethenny talks entrepreneurship at #ChicagoIdeas pic.twitter.com/QcL5XeE2iy

— Brad Keywell (@bradkeywell) October 19, 2016
"Sometimes the more research you do, the more stupid you get versus going with your gut instinct and no money." -Bethenny
Define your own success. Don't ask someone else what success means. Create your own reality.

— @willpowerpacker#ChicagoIdeas pic.twitter.com/0fdh9ZeYlc

— Sendhil Revuluri (@revuluri) October 19, 2016
"If they're going to put you in a box, make them get a bigger box." –Will Packer
Sam Zell: My whole life I've never reached my goals. I always make sure I keep adjusting. #ChicagoIdeas #EYIdeas

— EY Chicago (@EY_Chicago) October 19, 2016
"If you're good at what you do and dress funny, you're eccentric. If you're not so good at what you do and dress funny, you're a schmuck." –Sam Zell