&nbsp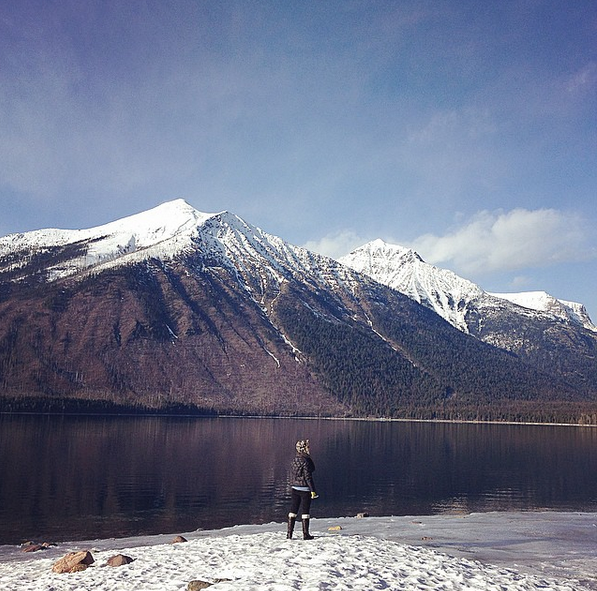 Clearing my Mind in Montana
There was nothing better than going off the grid for a few days as I visited my sister in Montana! Between Hunger Games DVDs, free lattes at the ski lodge, and introducing her to spaghetti squash (yum!), we were able to get some good winter adventuring in.
Lake McDonald
One day was spent cruising around Glacier National Park, where we visited Lake McDonald before a quick hike. Nothing makes you feel smaller than being surrounded by nothing but mountains.
Flathead Lake
The trip would not have been complete without a visit to the largest natural freshwater lake west of the Mississippi River. After a long drive to Bigfork, Heather and I hiked up and down the rocks and, in a move that would have made our mother very angry, hiked out over the ice into the lake a bit.
Sweet Peaks
You better believe I ate some of the most delicious icecream Kalispell had to offer when I visited!